Size: 48"L x 15.5"W x 14.25"H
Shown in Alpine Stone (AS)
Material: Cast Stone
Note: For Paving Stones, Slabs & Retaining walls; the order will not be accepted without Refundable Pallet deposit. Please use Product Calculator to find the number of pallets required.
All product returns & exchanges are available within 14 days of purchase. Some exceptions apply. Pallet refunds are available within 30 days of the deposit date. After 30 days, pallet refunds are subject to a $25.00 surcharge. No exceptions can be made. All product returns are subject to a 20% restocking fee.
To qualify for a refund; Product should be in new condition and with original packaging. Also, please do not assemble or modify the product in any way. The policy doesn't include:
Clearance Items

Gift Certificates

Personalized Items

Items Marked "Non-Returnable" (clearly indicated on the sale page before placing your order)
Frequently asked questions
How can i become a member of SOTA?
---
in order to silidify your membershiop with SOTA just visir our "Plans & Pricing" page and select which membership if best for your usage
---
What are your rates for usage of the studio space?
---
$35 per hour for the Salon Room
$35 per hour for the Black Room
$75 per hour for the White Room
$150 per hour for usage of the entire studio
$50 additional fee for Props
$100 additional fee for studio equiptment (lighting,sound,etc..)
---
How do i book services from a staff member?
---
Visit our booking page and pick from the many services we provide; Choose a member of our professional staff and add your appointment to our calender. The next step is to send your deposit to $SOTA2018 on Cash APP societyoftheartsent@gmail.com on Pay Pal or Check out from our websites shop
---
What is SOTA and whathappens at SOTA?
---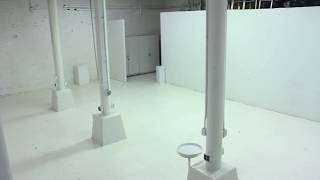 An active Collective Space where the possibilities are endles check out our intro video!
---
---